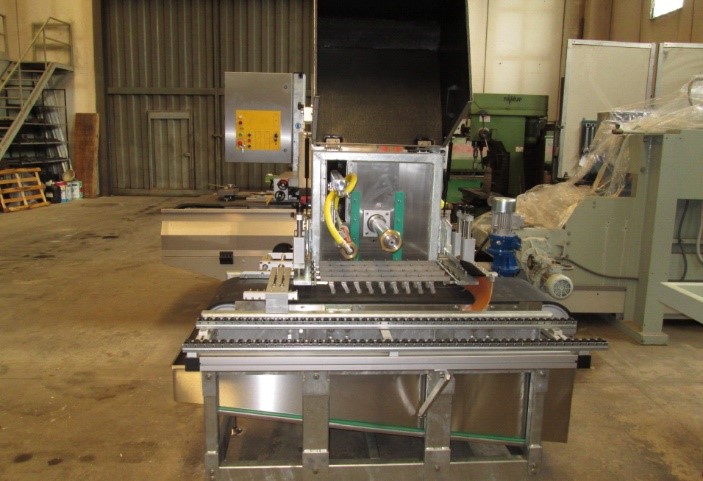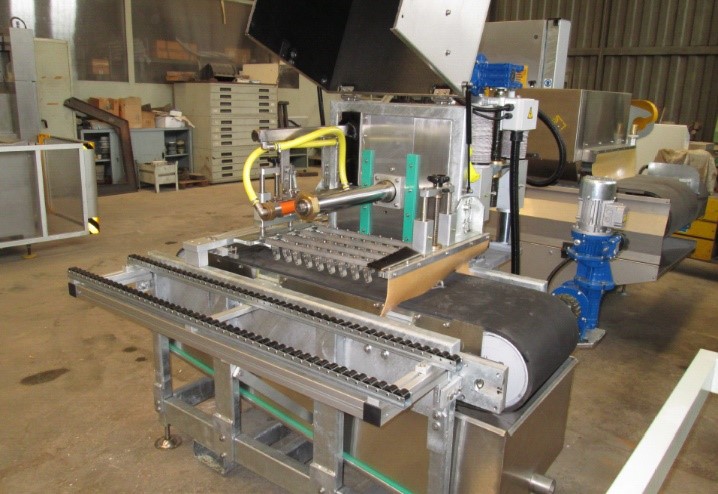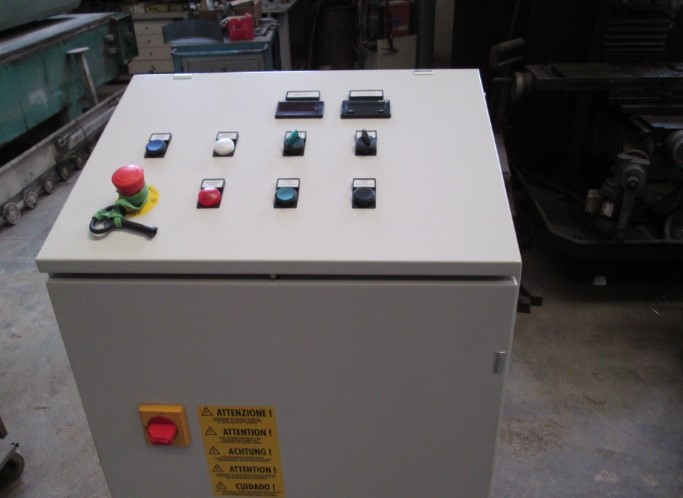 Multiblade continuous saw to cut ceramic tiles, glass, marble and stones in general for big productions of listels and pieces of any form and size.
supporting structure in high thickness carpentry subjected to hot galvanization procedure
n° 1 motor 12,5 kW
n° 1 LR 400 conveyor belt covered with 60 Shore black rubber;
n° 1 belt drive motor driven by inverter
n° 1 spindle heads with powered vertical adjustment, mandrel connected to the motor with belt transmission, stainless steel soundproof booth in the cutting area, transversal adjustment of the spindle heads;
no. 1 FLAUTO group for blade cooling
rapid vertical adjustment of the piece pressure unit;
conveyor belt surface in stainless steel with interchangeable elements;
stainless steel lateral reference guide of the pieces sliding on chromium plated bars and equipped with movement indicator;
counter guide of pieces approach to the guide;
electrical switchboard assembled on the machine with box in stainless steel, containing frequency changer for belt movement controls and relative indicator of conveyor speed, control buttons for spindle upstroke and downstroke which can be located near the work area.
ACCESSORIES EQUIPMENT (for the installation of nr. 3 cutting blades for head)
–       no. 1 blade guard L=480 complete with ring nut
–       no. 6 light alloy blade pressing flanges D170
–       Nr. 4 pressures bars with elastic pressing element mounted at 50 mm pitch assorted spacers for guard completion