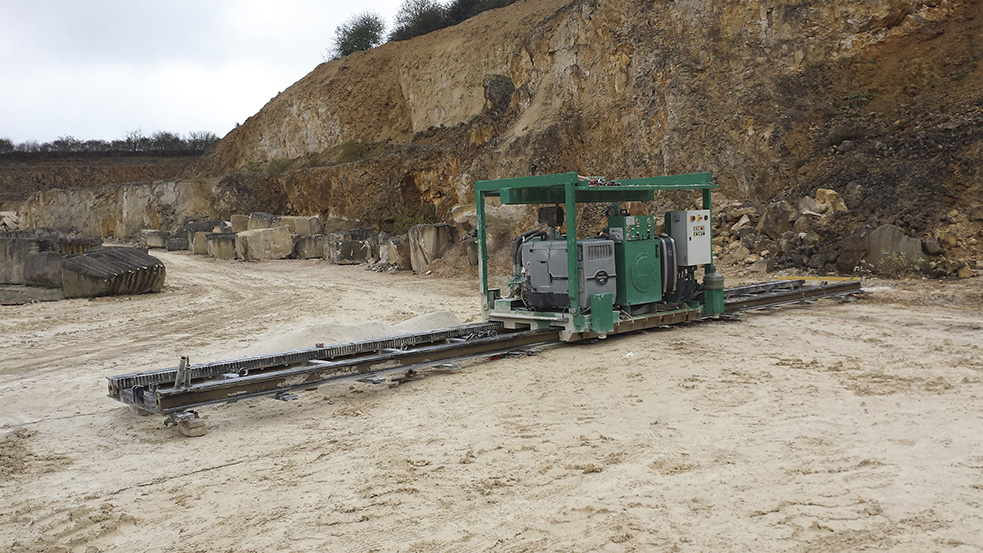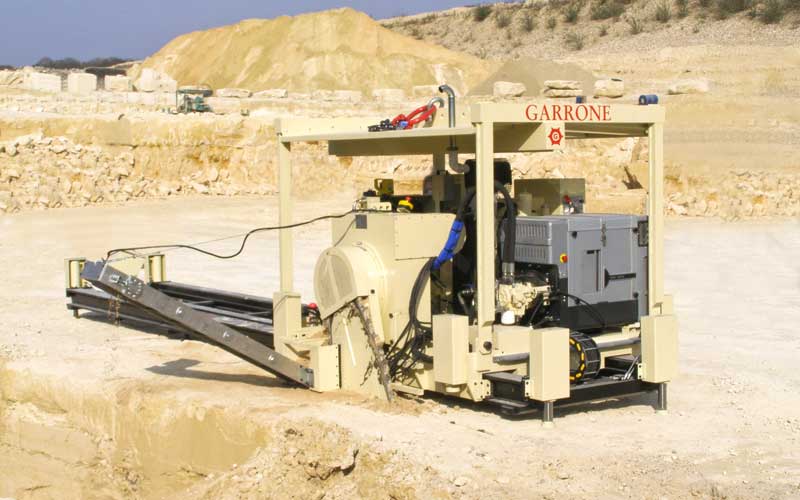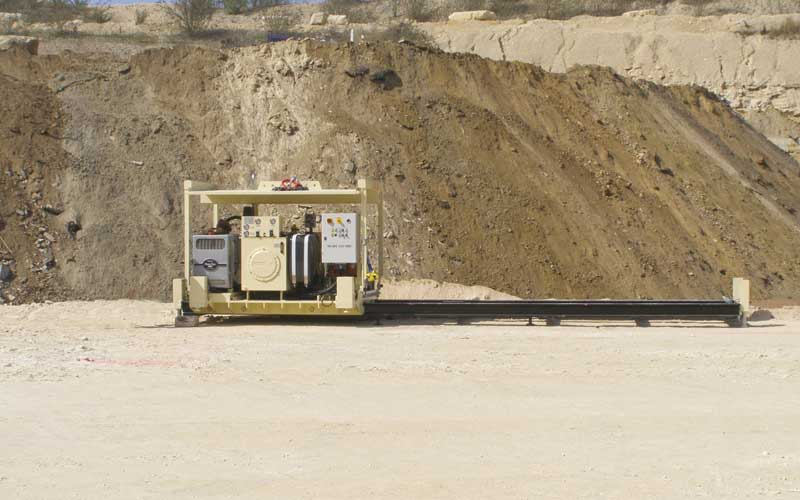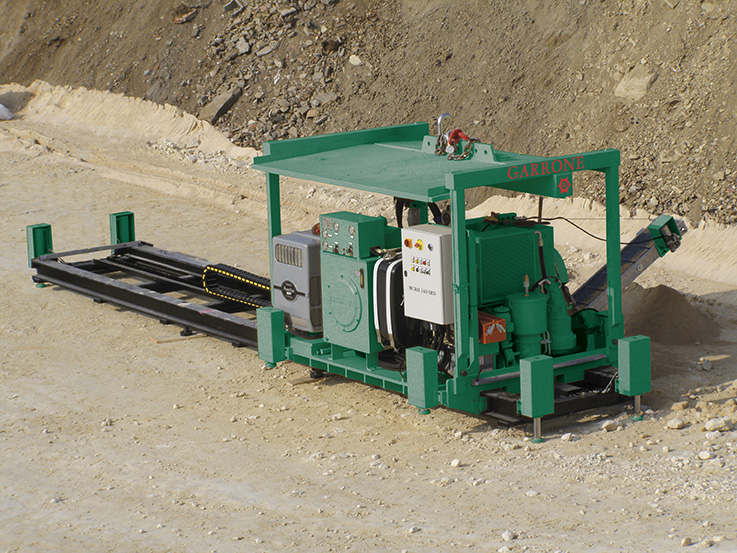 M.C.R.H. 340 diesel
This is designed for extracting marble and other stone in open cast quarries. It offers the most advanced technology available in this sector of the market.
The M.C.R.H. 340 can make both vertical and horizontal cuts to a maximum depth of 4 metres, and arms and chains of other lengths can be supplied to order.
The machine comprises a sliding block mounted on a track in sections with a total length of 9 metres, and this allows the M.C.R.H. 340 to make cuts without ever having to stop.
A set of gears is fitted on the sliding block that has an arm and chain for cutting, and this can be rotated through 360°.
The hydraulic pump that drives the chain has a variable flow rate, which allows the chain speed to be varied, power adjustment using maximum pressure valves in the hydraulic system, a cutting speed adjustment to suit the hardness of the stone being cut, and fast movement for moving the machine around when it is not cutting.
Four hydraulic stabiliser cylinders are located at the ends of the sliding block and these can be used to level the machine quickly and to move the track without the help of lifting equipment.
The M.C.R.H. 340 is fitted with an automatic, powerful, spacious air / oil heat exchanger that allows the machine to cut with water or dry.
Either hard metal or PCD tips can be fitted on the cutting chain depending on the type of stone to be cut, and different types of teeth can be fitted in the same chain made of hard metal and with four or eight cutting edges, to suit our Clients' various cutting needs.
Optional extras:
The M.C.R.H. 340 can be fitted with various optional extras:
Dust extractor that makes it possible to remove the dust coming out of vertical cuts in order to keep them as clean as possible.
Radio control that allows the operator to move around the machine without any problems and in complete safety.
"Castle" lifting system that can be used to lift the machine using any kind of lifting equipment.